Sometimes I get offered a guest post with a topic that I just can't turn down. I'm totally addicted to Pinterest (follow my boards here), so I thought that this was especially appropriate.
With the Holiday season in full swing, I'm going to cut back a bit on my posts, put less pressure on myself, maybe aim for 3x a week. After all this blog is really just a hobby for me, plus a great way to connect with family and friends, and if it's going to stress me out and make me a worse mom, that kind of misses the point of writing about staying at home, right?
-Jessica
The Ten Best Boards on Pinterest for Mums
The internet is an amazing source of inspiration for mums. Whether you're looking for something to keep the kids entertained or want to change their bedrooms you can find it all online. Now with scrapbooking site Pinterest all those great ideas are in one convenient location! Whatever you're after, I've put together my list of the ten best boards on Pinterest for busy mums
Crafts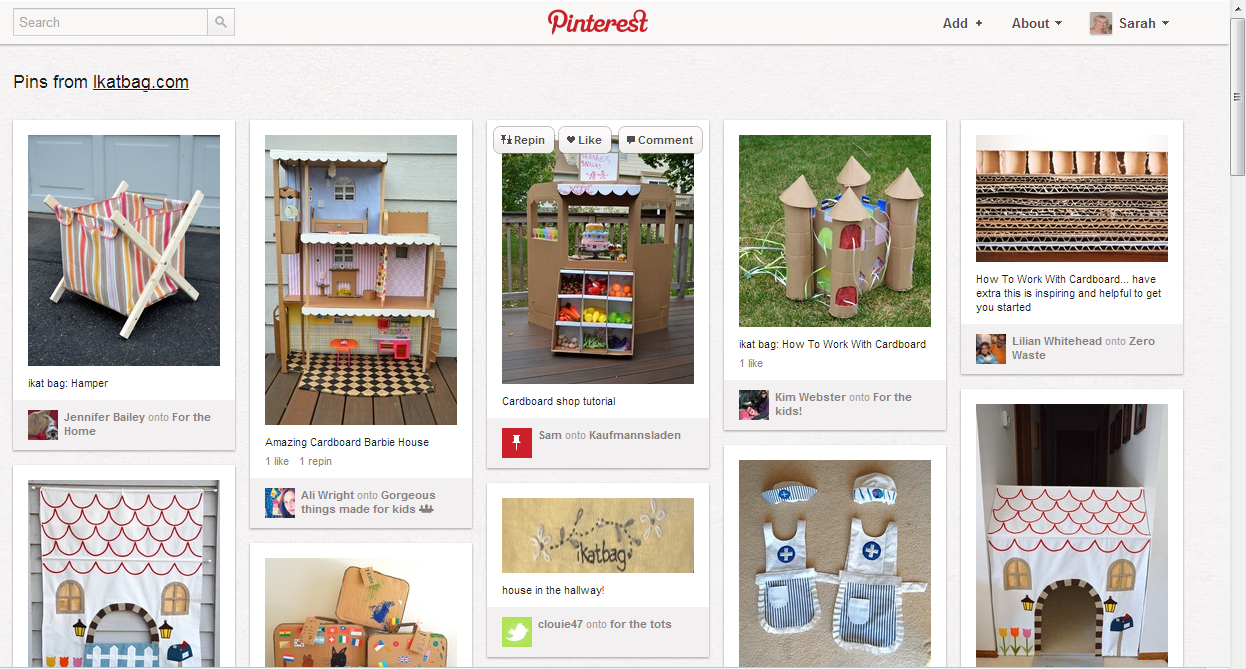 Fellow blogger
ikatbag
is the queen of crafts and has peppered her board with some of her own creations as well as inspiration for others. Focusing predominantly on cardboard and wooden projects you'll be amazed at what you can create from the humble cardboard box!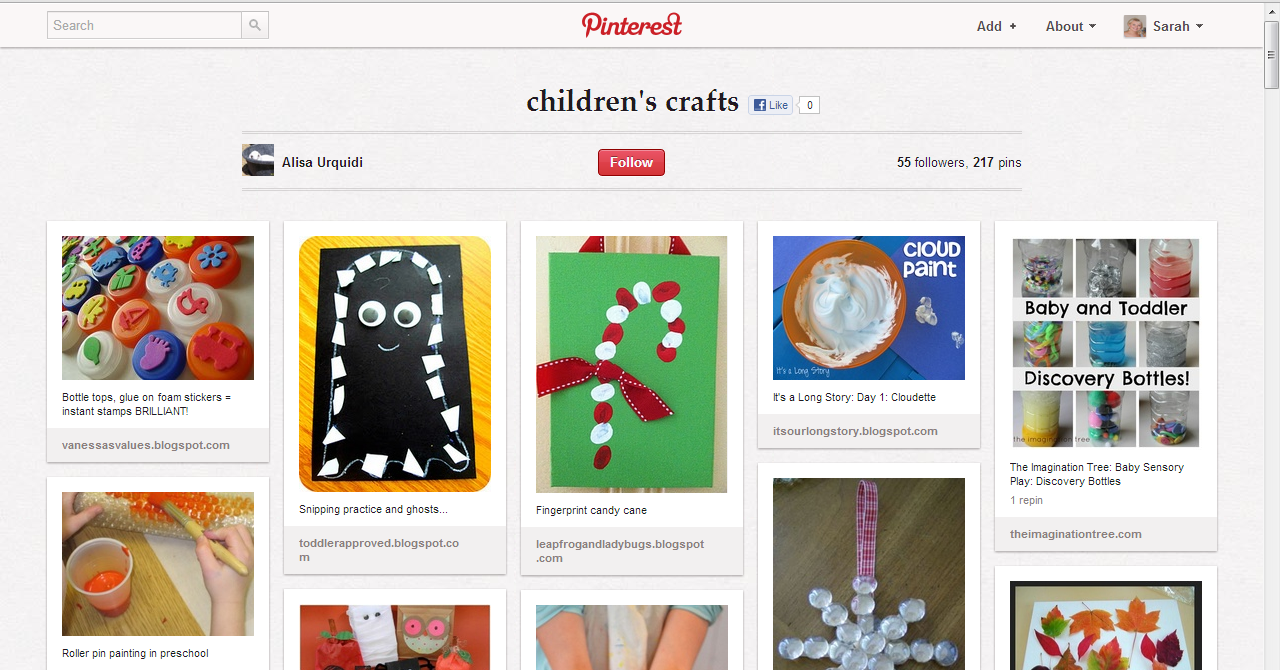 An eclectic mix of crafts! This
pinner
has included an assortment of activities that can be used for both a group of children or just one.
Food
This
pinner
features an assortment of mind-blowing cake creations on her board. This is definitely the place to go when you need inspiration or want to show off your skills!
An amazing collection of cute creations and seasonal treats fill this
pinner's board
. My personal faves include the grape snake and the sausage roll wreath.
Christmas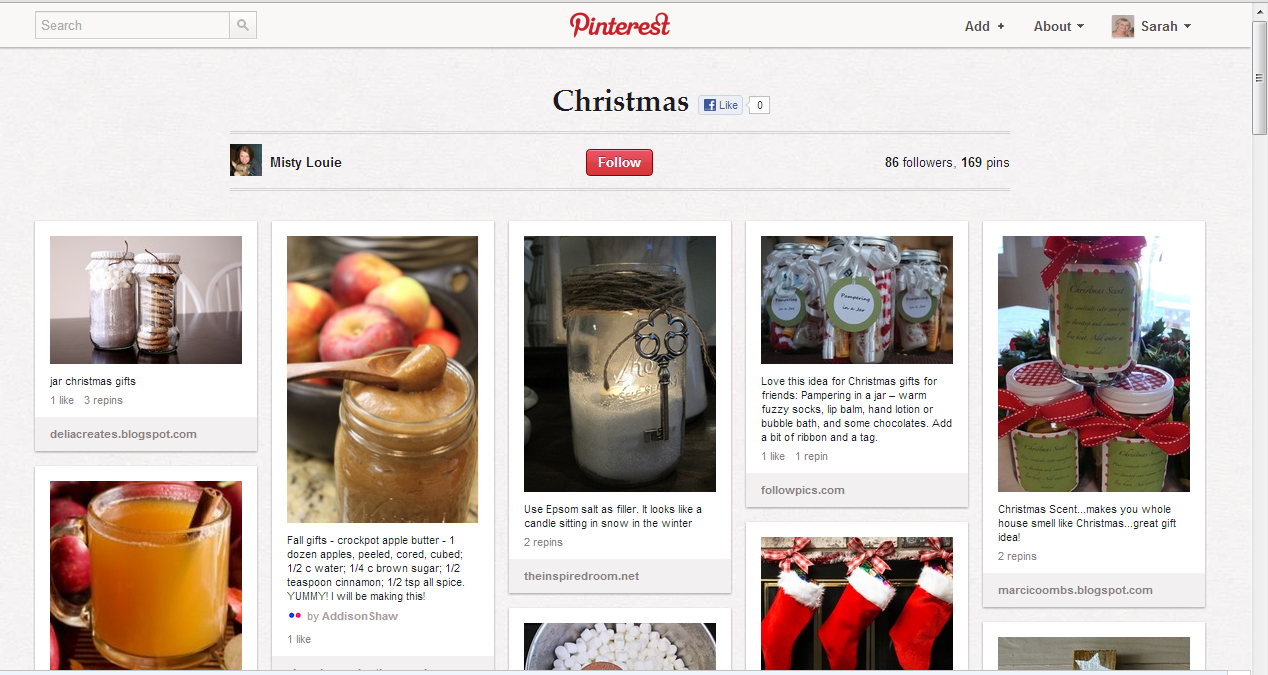 You can never get enough inspiration for Christmas! I like the fact that this pinner includes a lot of gifts and goodies in jars – they're so versatile and a great way to recycle.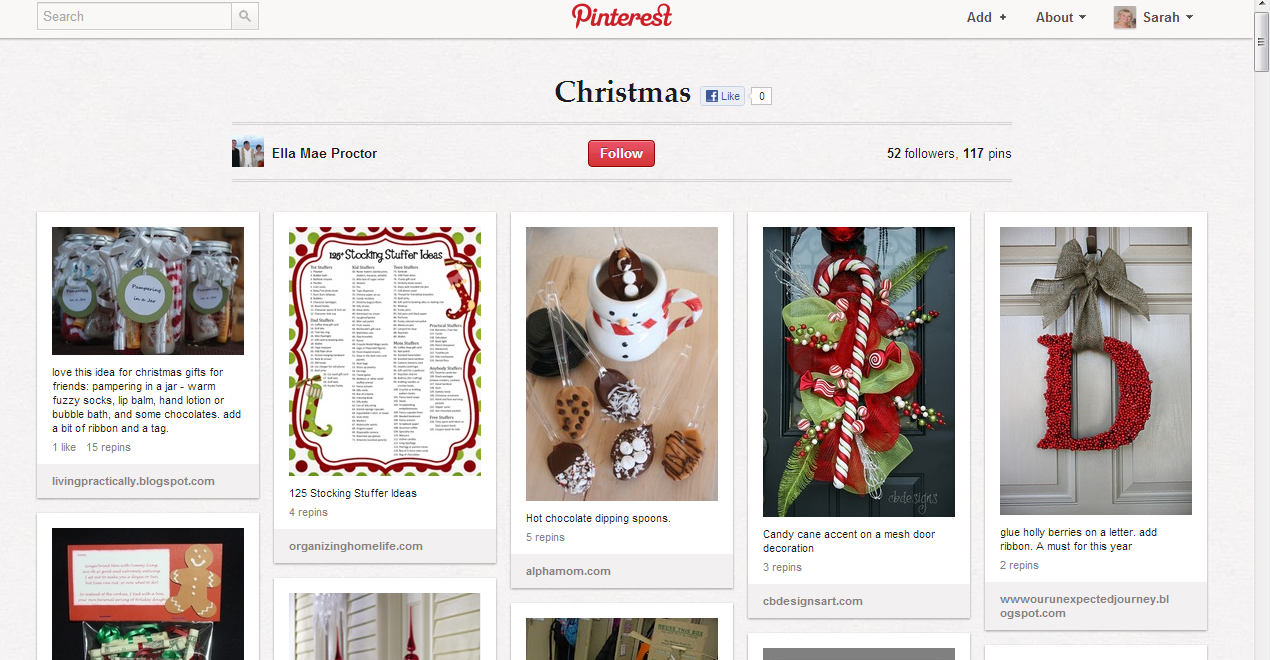 This
pinner
has included some really sweet gift and decoration ideas on their board. The holly berry numbers look so effective and they're so easy to put together!
Clothes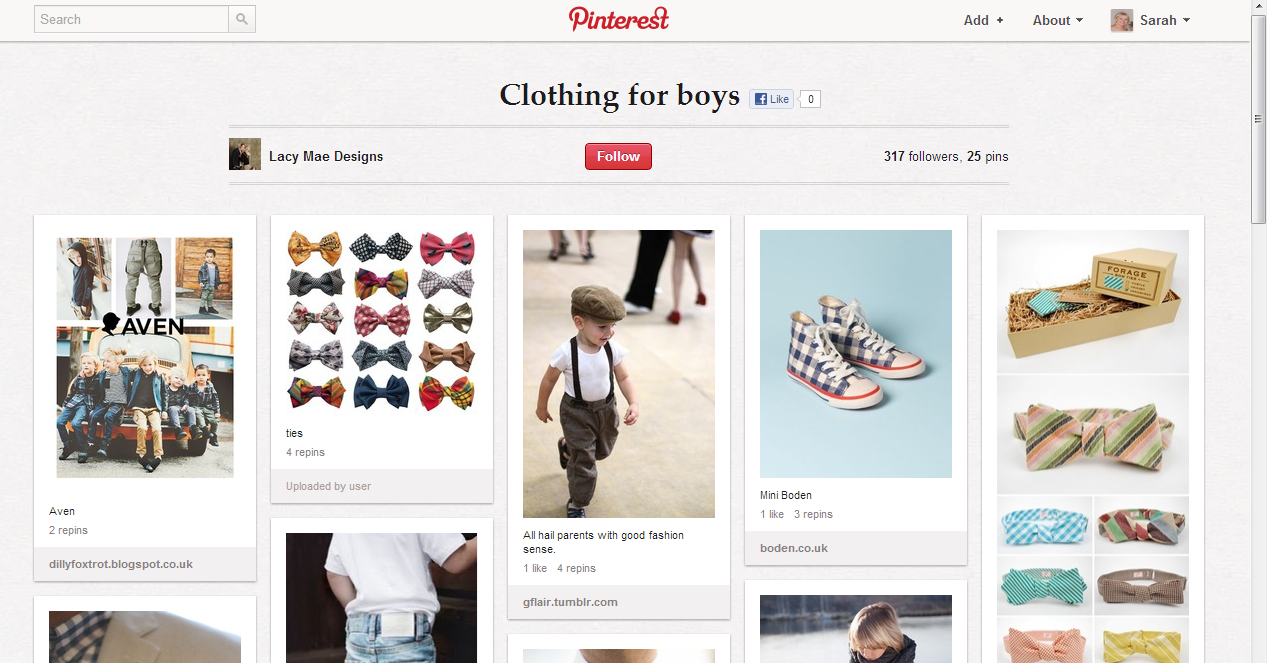 This board is seriously cute. With vintage inspired pieces for boys this pinner channels a bygone era of all-American style. Who can resist the those mini bow-ties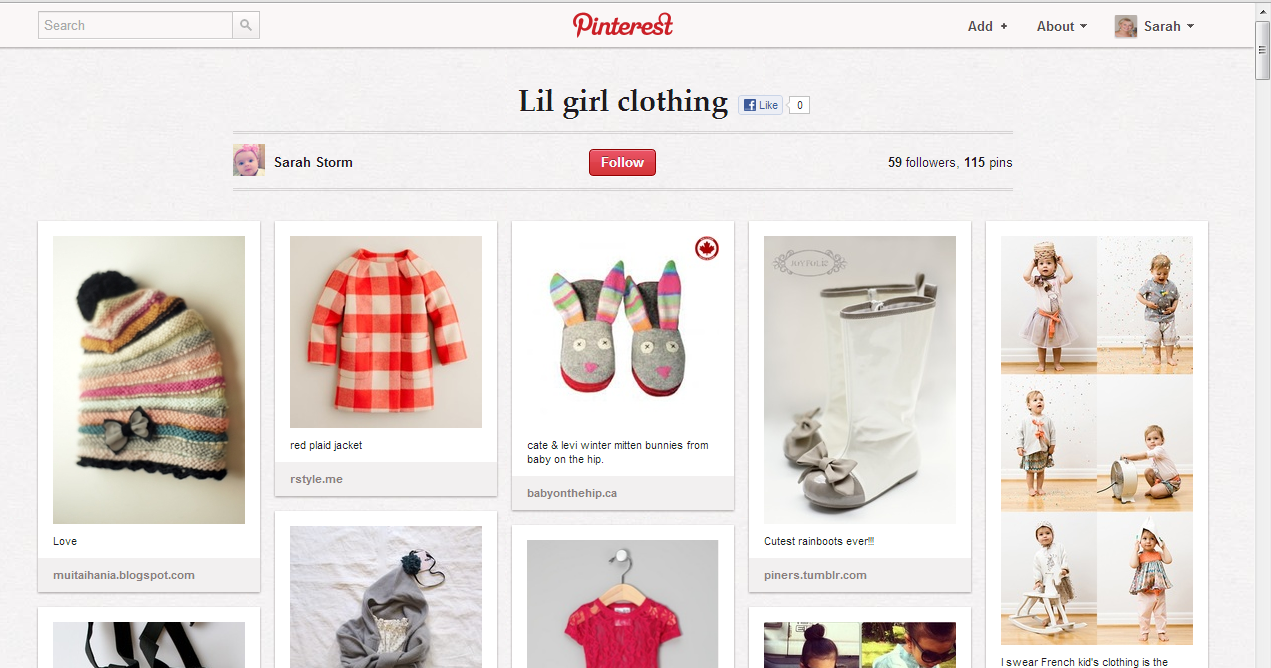 Filled with some of the most adorable clothes for girls this
pinner's board
will have you saying "awww" on repeat.
Childrens Activities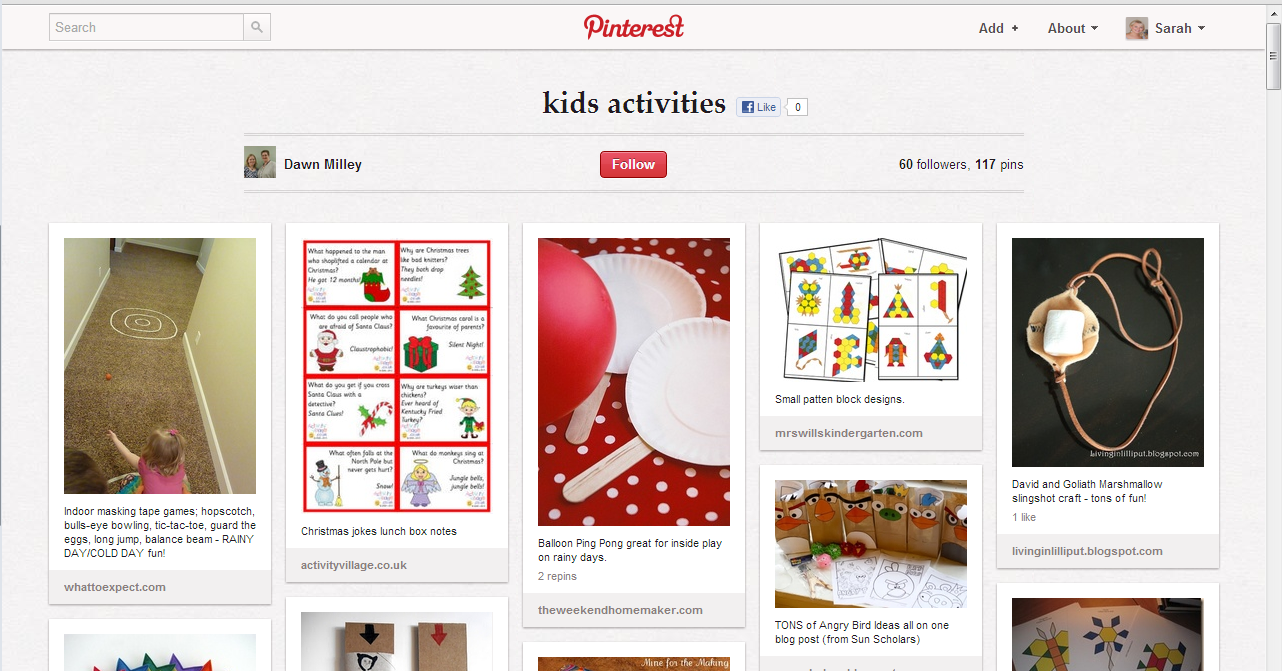 This
pinner
has brought together a great collection of simply activities for children. Perfect for winter days to keep the kids entertained indoors. Look out for the glow sticks in water ideas – ingenious!
Children's Bedrooms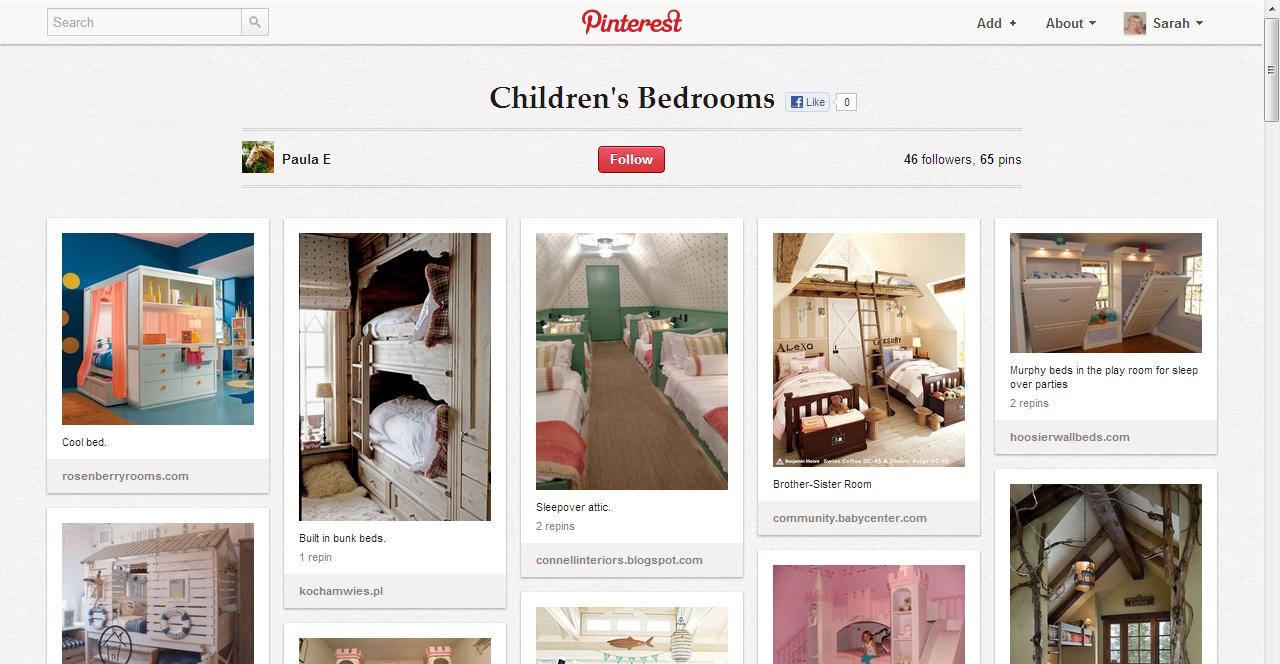 Whether you're looking to buy or just want to day dream, the bedrooms on this
pinner's
board are like something from a children's wonderland. There are so many lust-afters but my particular fave is the tree house bunk bed – do they make them in adult size?
Amy Boff works at Appliances Online, when she's not pinning, tweeting or Facebooking you can find her walking her dog or relaxing by the fire with a glass of wine. You can follow her on twitter @AmyBoff
Pin It