In my head, I'm pronouncing it "holiday day-cor" like Sarah Richardson, one of my favorite HGTV designers, does.
I think I missed the holiday decor bandwagon last year since Hanukkah was pretty much right after Thanksgiving. Its hard to go from Turkey and "autumn" to blue and white "winter" in less than a week.
This year, with a bit more time, effort, and motivation (what is a blog for if not to motivate me?), I managed to pull of something I'm quite proud of.
I wrapped all those presents last Wednesday night while watching a
Hart of Dixie
dvr marathon. I used up 4 rolls of silver and gold wrapping paper (from Target) with ribbons from Tar-jay as well:)
Plus, there are real presents in the boxes. I didn't realize most people just wrap empty boxes!?! What fun is that?
I have the adult-y, reminds me of a Neiman Marcus, gift display in the living room, and a more kid, generic-Hanukkah display in the kitchen.
I fully accept my husband's severe dislike of season decor, so I just layer things on top of our year round mantlescapes (ugh, I'm shuddering at that word).
Then I gussied up our console table between the dining room and living room by using some flowers and a strand of sparkle, Hanukkah garland.
Boom, tablescaped! (shuddering again:)
The silver branches (which doubles as a menorah) is from West Elm, and I love-love-love it. We have other, more traditonal menorahs (or Hanukkiahs), but this one is awesome.
Apparently not everyone in my family enjoys having the gifts out. My five year old wants to know why the presents are out but not available for opening. Thank goodness I put them up high, I can't imagine what similarly-minded children do with gifts under a tree!
I link to these awesome parties: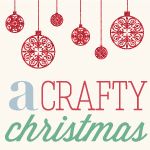 Pin It